Those who are cooks know we need a good chef's knife in the kitchen. One that's sharp and we'll cut very well. Use the right tool for the right job.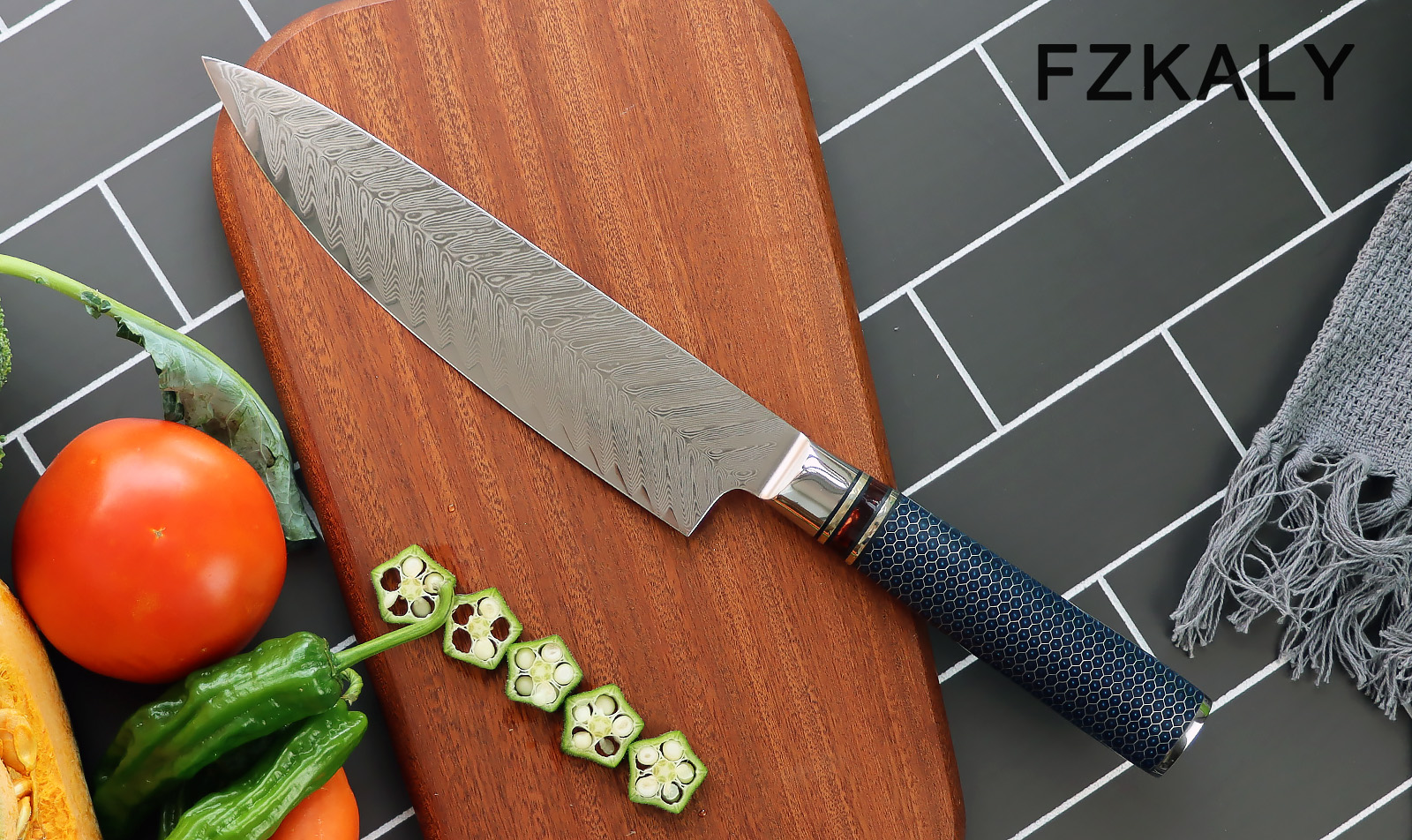 This Damascus steel chef knife is a nice chef-cutting knife with a blue honeycomb resin handle, experience with confidence with each cut. Professional VG-10 Damascus blade, both precision cutting fine hooned and polished razor edge for long-lasting sharpness and paper-thin slices.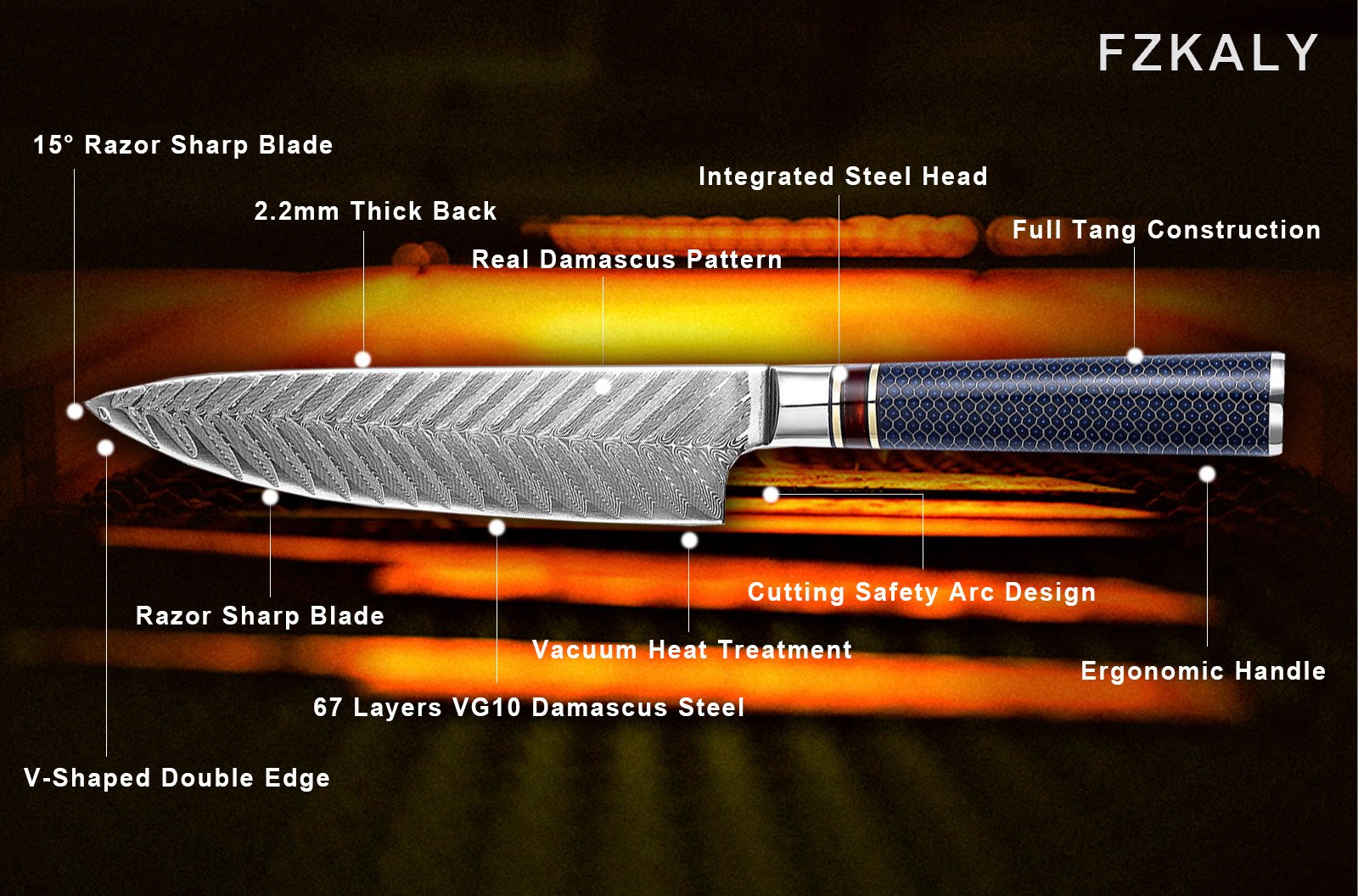 Material
Blade: vg10 core
Cladding: premium high carbon steel
Blade Finish: 67 layers of Damascus steel
Bolster: stainless steel
Handle: blue honeycomb resin
Blade Hardness: 60±2 HRC
What's included
8" Chef's Knife x 1
Gift Box x 1
User Manual x 1
Soft Cloth x 1
Craftsmanship details
This Damascus chef knife has a distinctive rounded down tip with a flatter blade edge that makes it a great chopping knife. It comes in a nice box with red lining, just beautiful.
15° on each side for a razor-sharp blade
Ergonomic full-tang handle for superior hand control and comfort
Resin handle adds aesthetics to your kitchen
Hand-forged craftsmanship for sharpness and unique Damascus pattern
Well-balanced in the hand
Fzkaly aims to eliminate frequent replacement of essential kitchen essentials like knives. If you don't want to have to replace your knives a lot, the Fzkaly knife is high quality and high-quality precision.