Feature
Premium Japanese VG10 stainless steel
Hand sharpened to 15° angle per side
60±2 Rockwell hardness
Ergonomic epoxy resin stabilized wood handle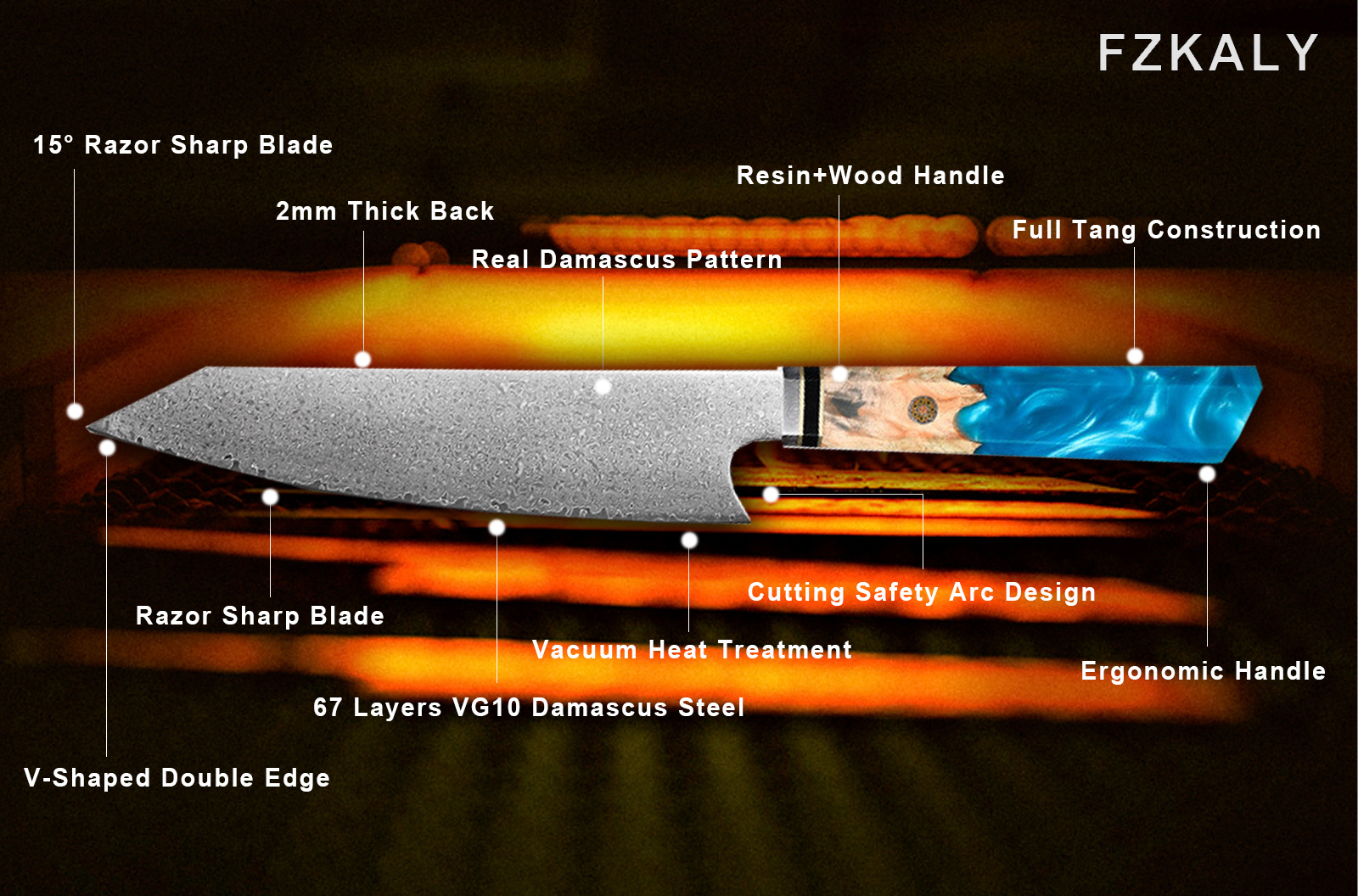 ---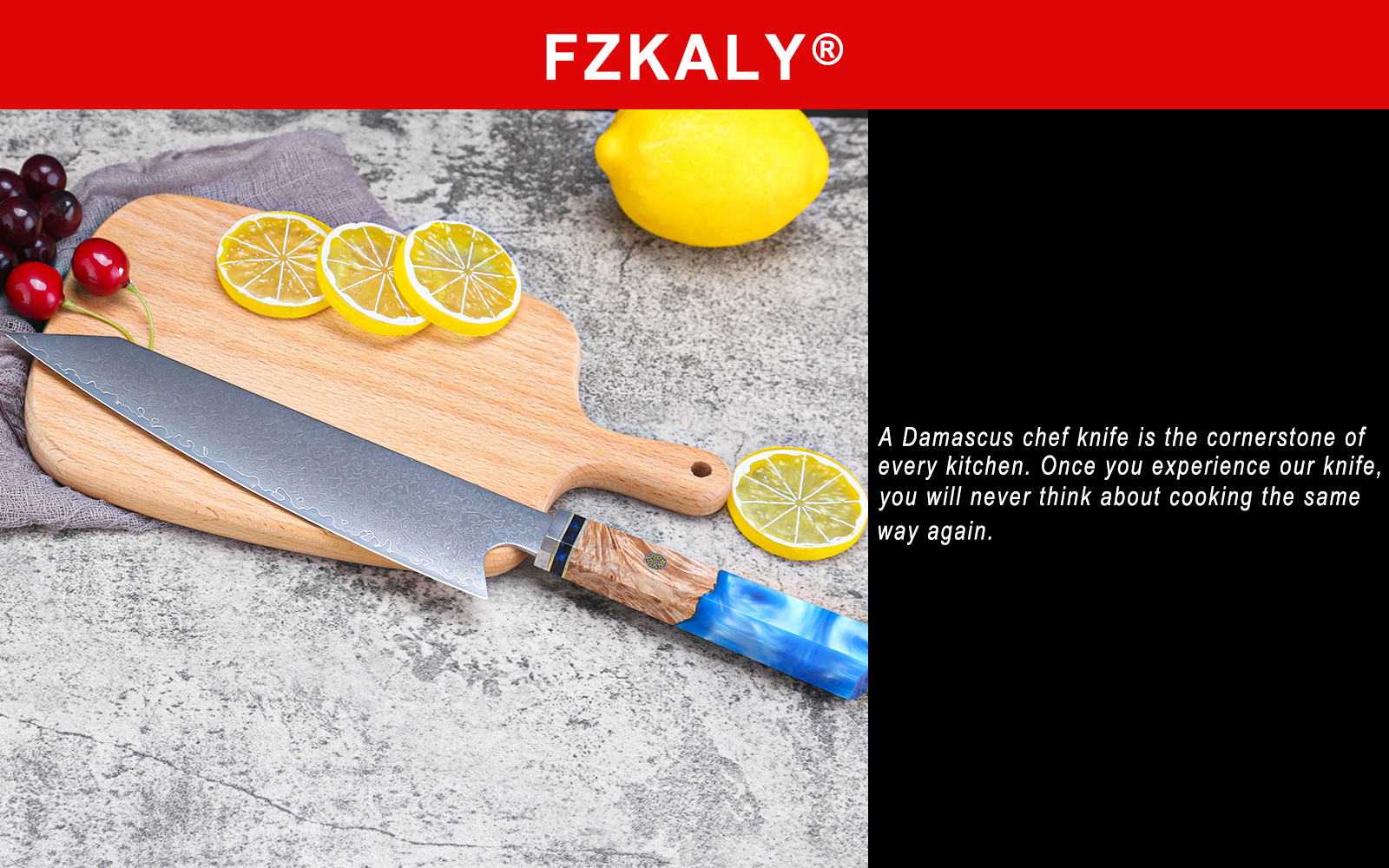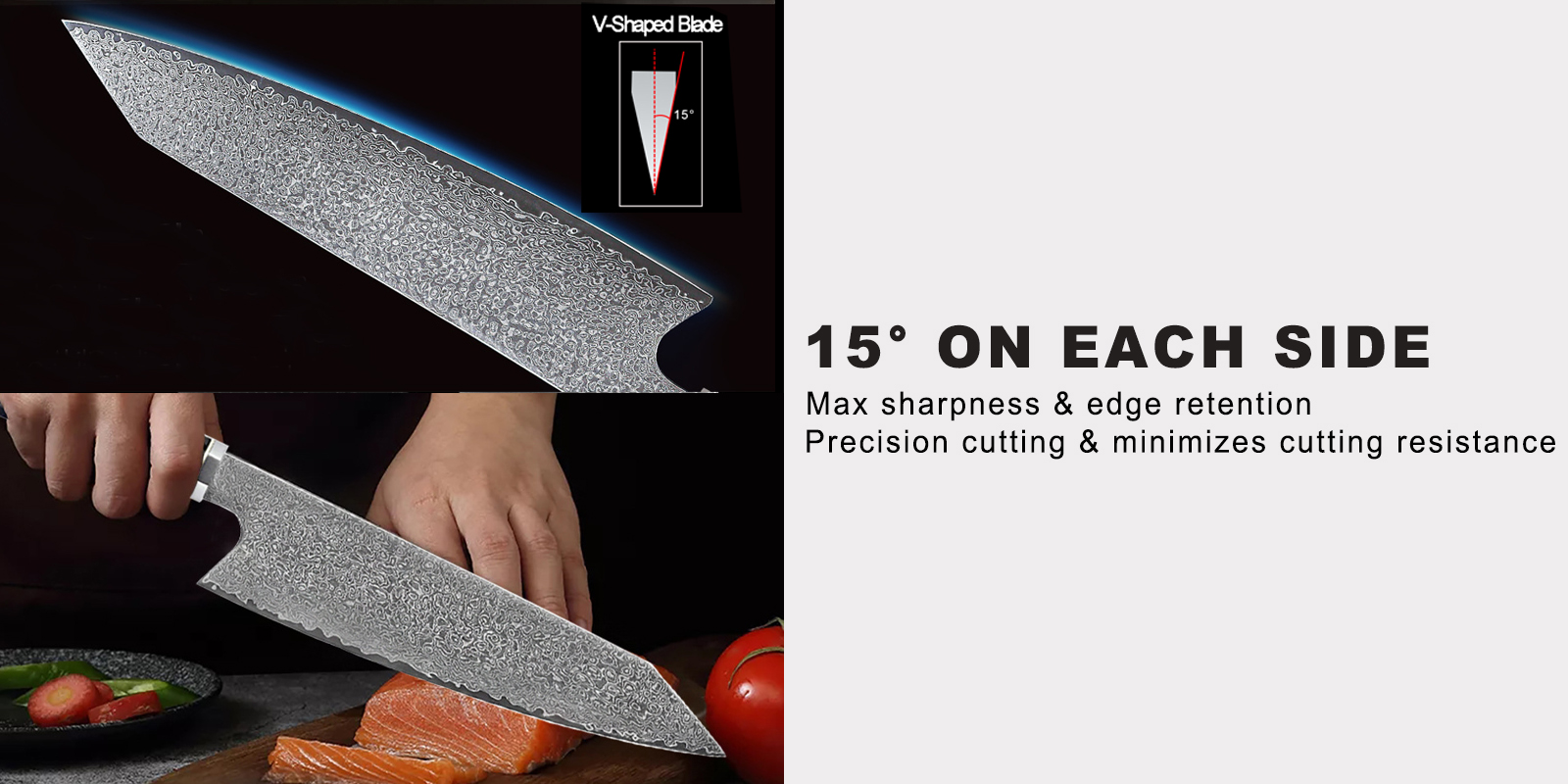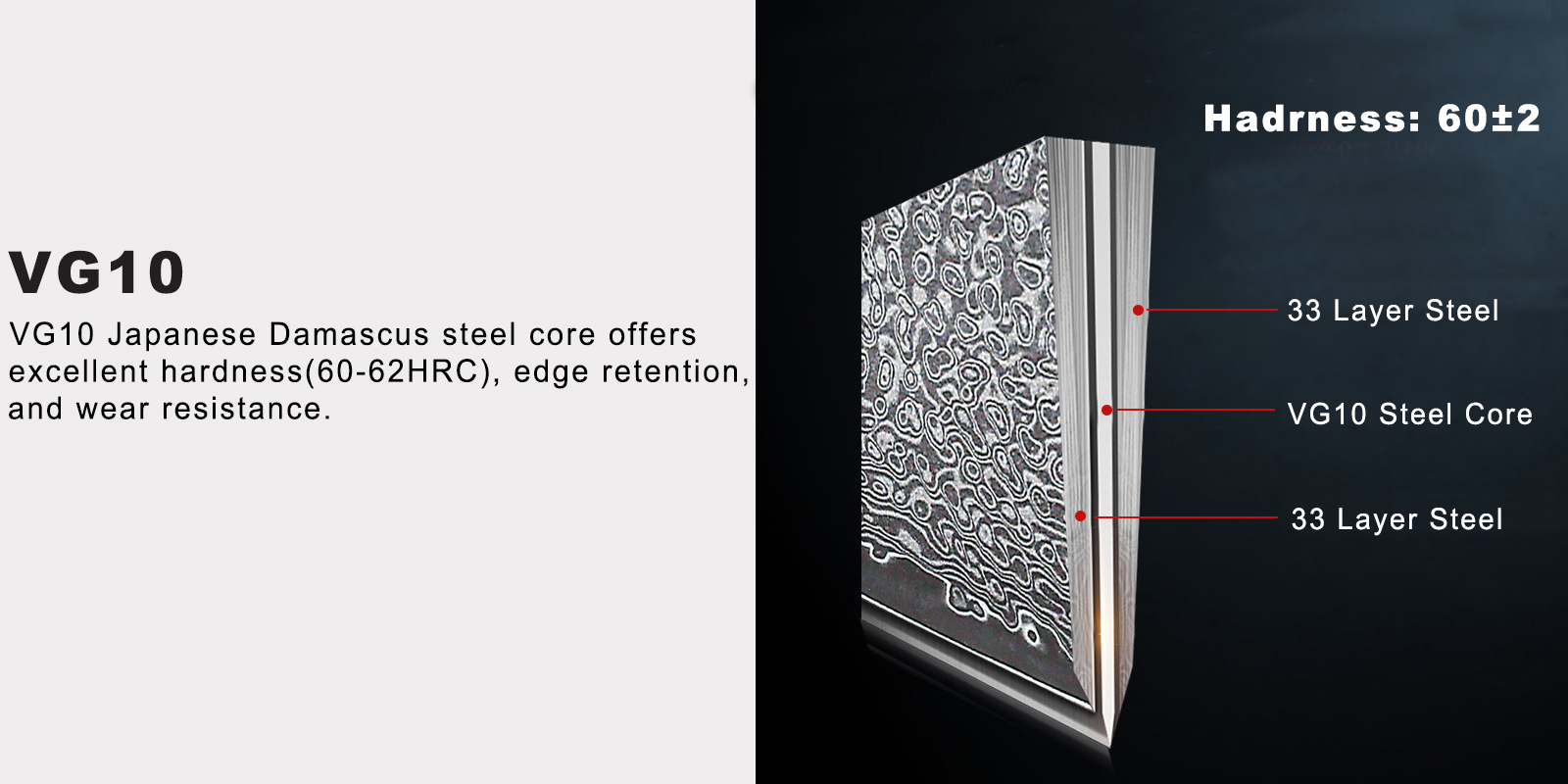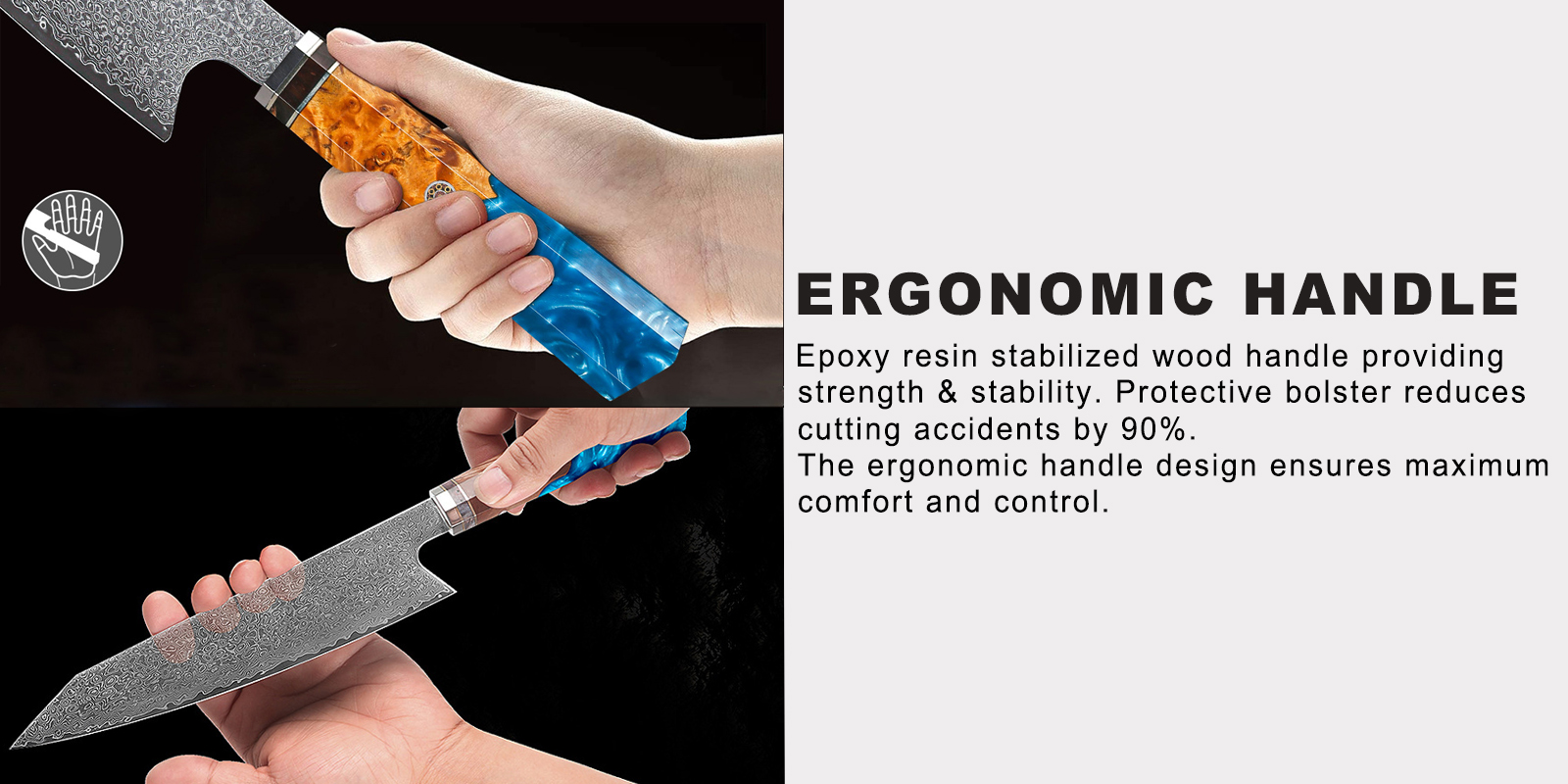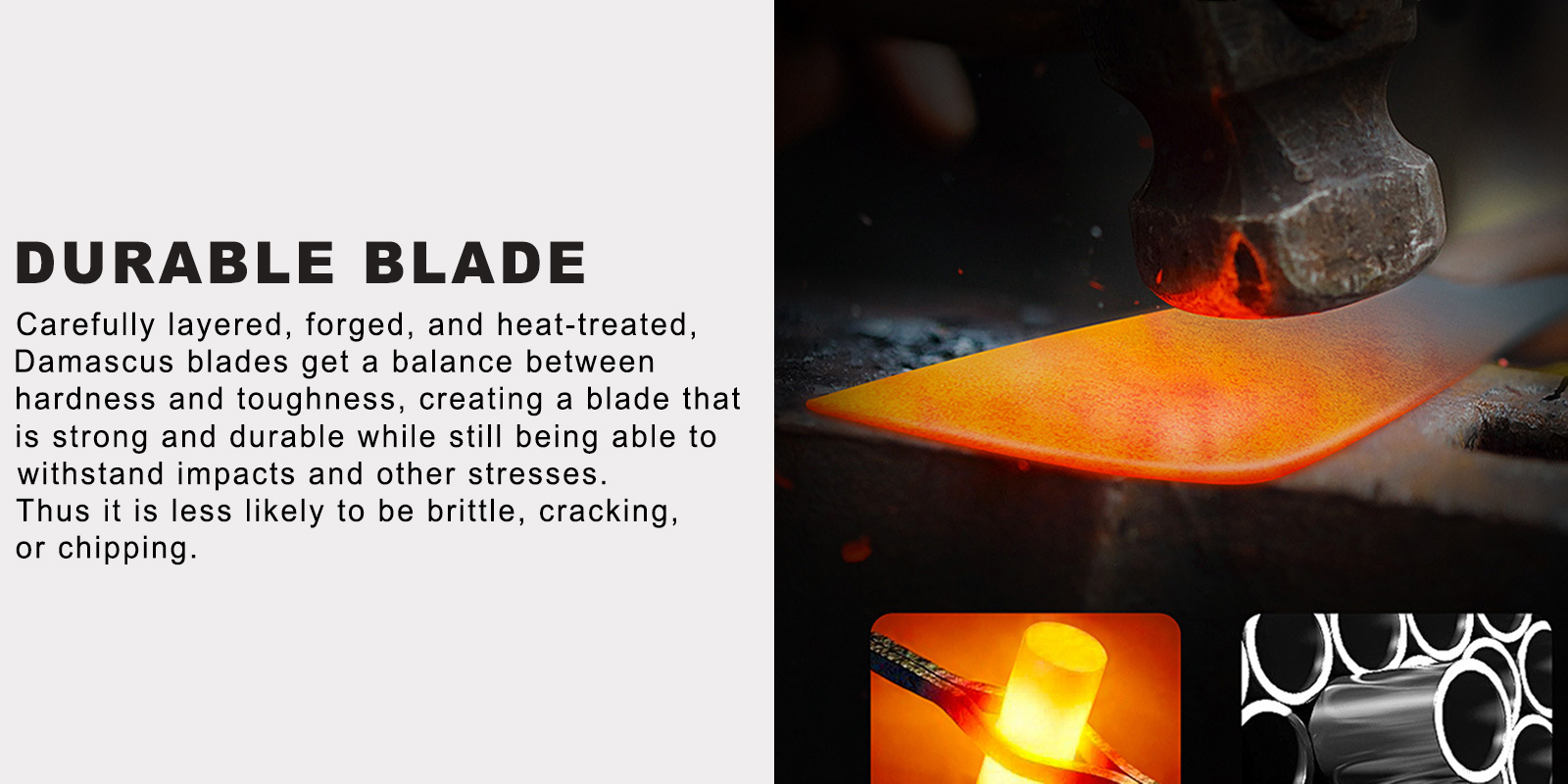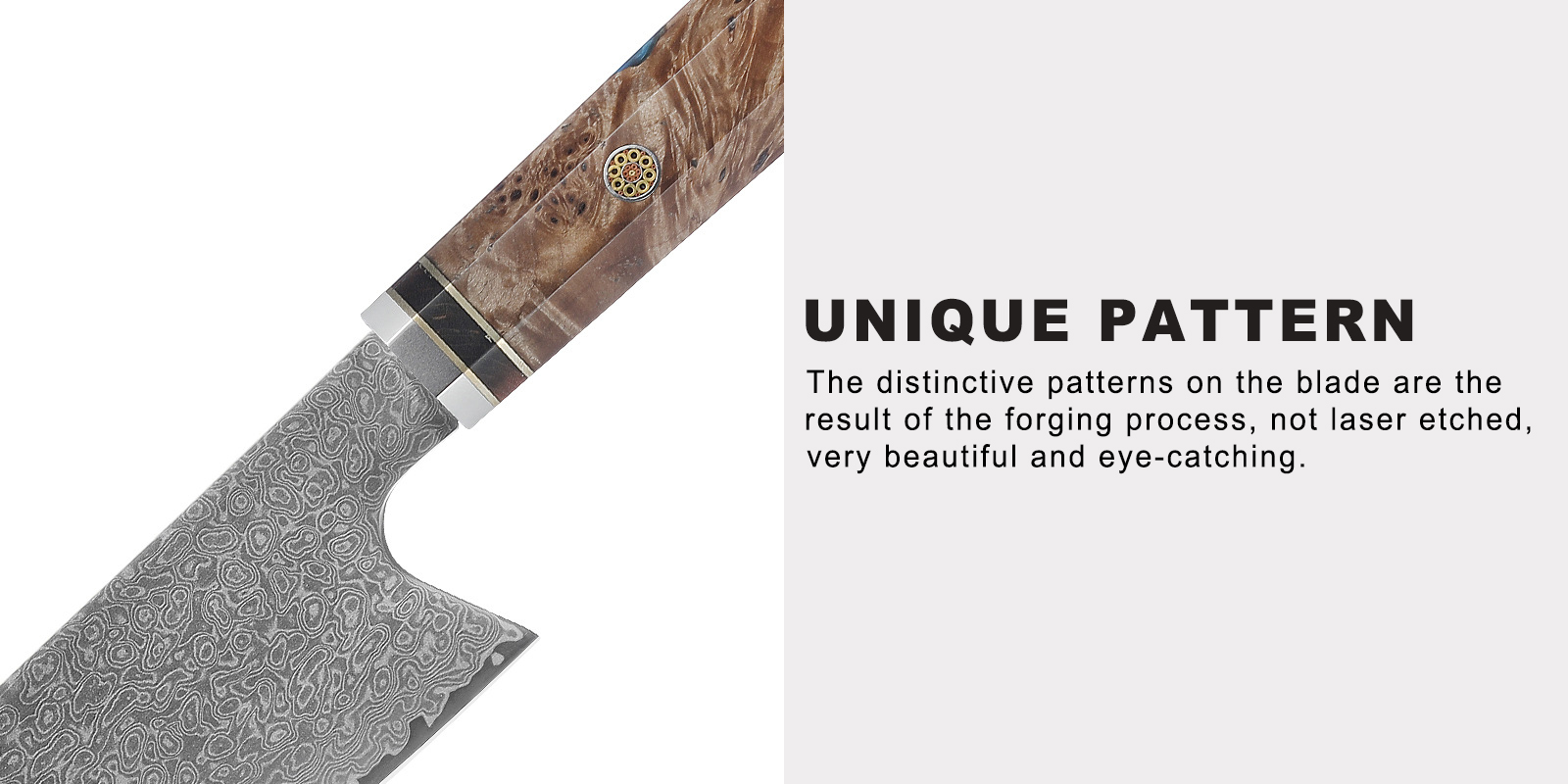 What Makes a Great Knife?
Great knives do three things very well: feel good in your hand, hold a sharp edge, and stay long edge retention. But behind these deceptively simple concepts are centuries of tradition, technology, design, and craft.
We experimented with various shapes, thicknesses, and materials until we found the right match to create a balance between sharpness and long-edge retention.
Our team went through countless iterations to develop a handle that not only feels comfortable in your hand but also encourages a proper grip for optimal control.