The Fzkaly 6-piece Japanese knife set is made from VG10 cutting core 67 layers of Damascus steel with 60±2 hardness, ultimate durability, and incredible edge retention. The Damascus steel blade has a beautiful and unique grain pattern that gives it an attractive and distinctive appearance.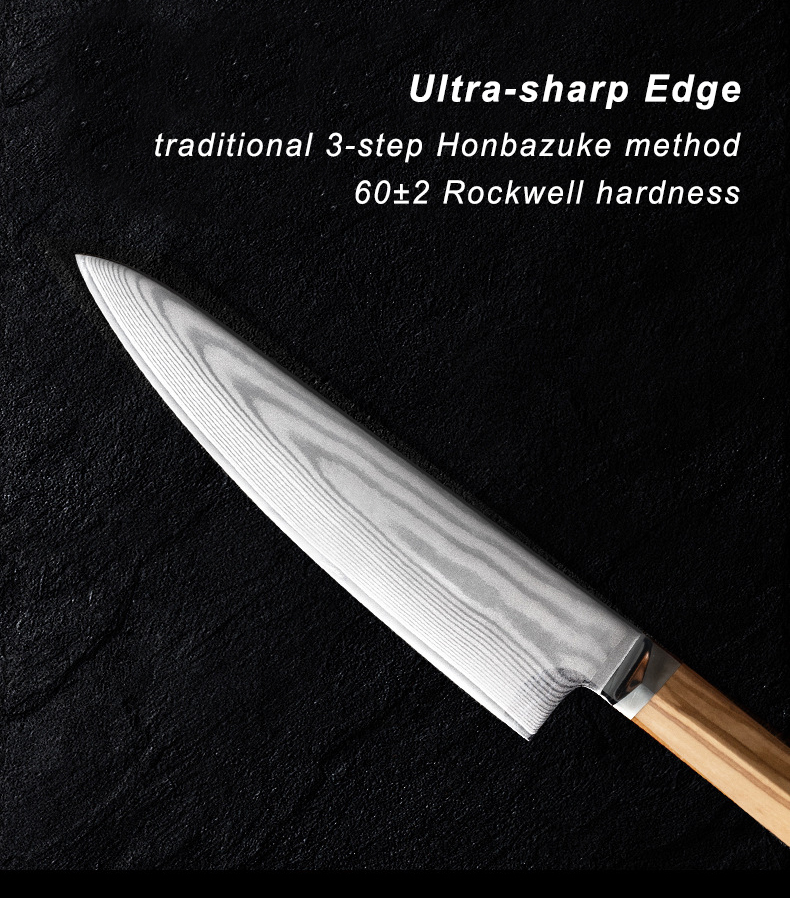 The Fzkaly Damascus knife set can perform many kitchen cutting tasks and is suitable for home and professional use, slicing, chopping, cutting, and dicing vegetables, fruit, fish, or meat. Hand sharpened to 15° angle per side. The L-shape design offers a more ergonomic grip, reducing hand and wrist fatigue during use, and ensuring accurate cuts.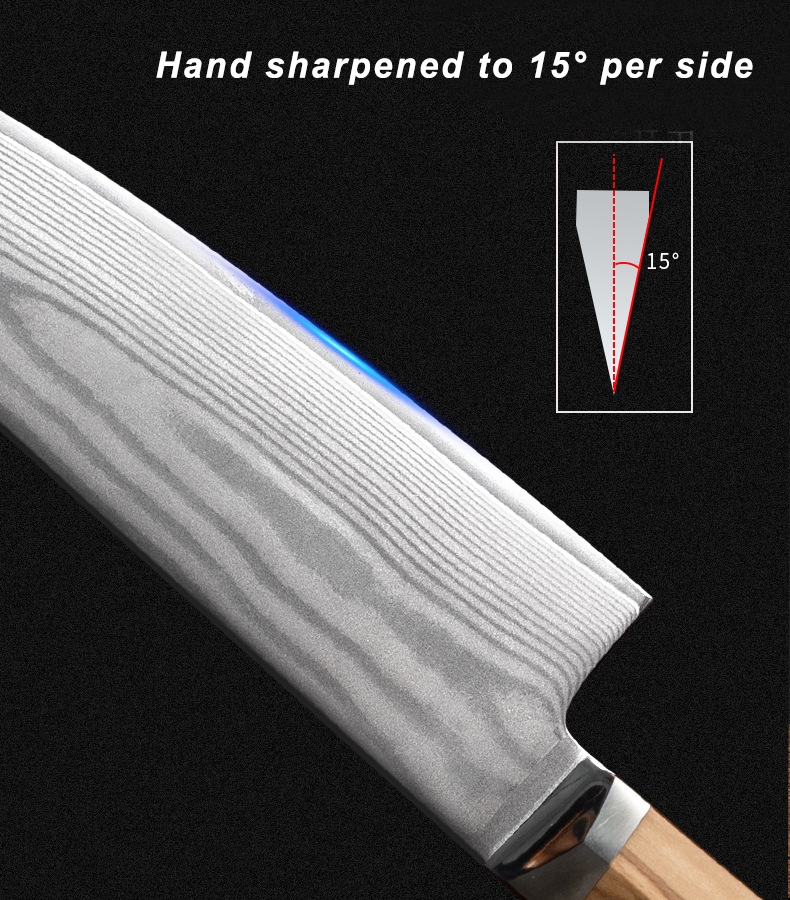 The handles are made of natural olive wood. The premium olive wood handle has a smooth, durable, and comfortable texture that feels good in the hand. It is not easy to be deformed and it will last many years without any damage. Full tang construction handles with life-long durability.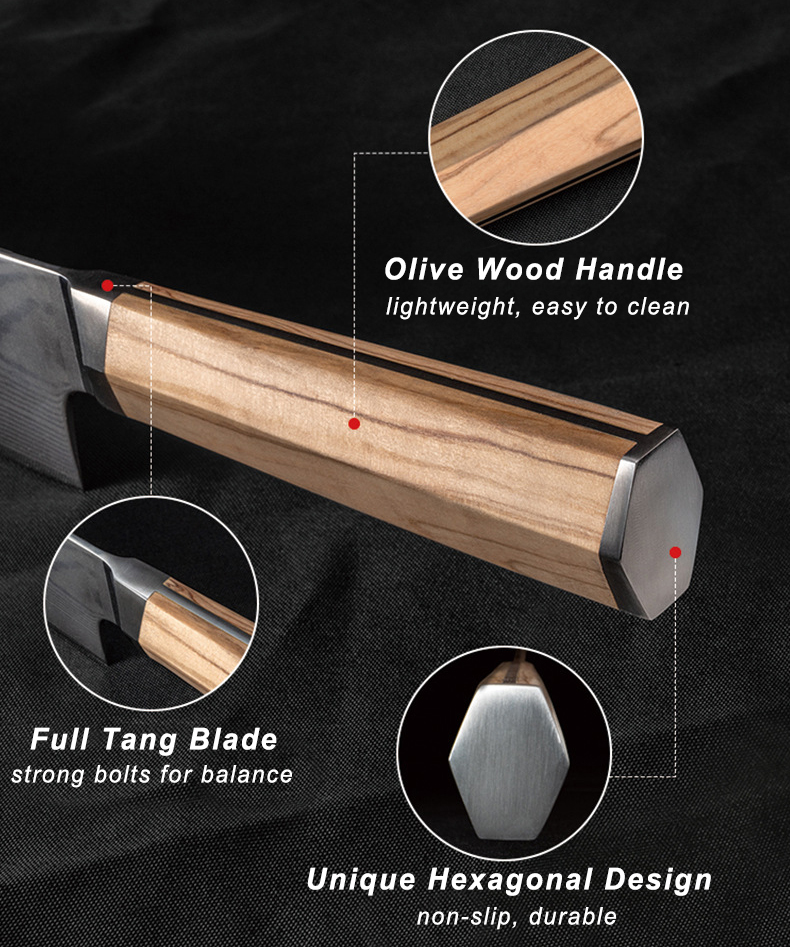 The Fzkaly Japanese knife set is well packaged in an elegant gift box, which is very suitable as a gift to parents and friends on kinds of festivals, such as Mother's Day, Father's Day, Thanksgiving Day, Christmas day, etc.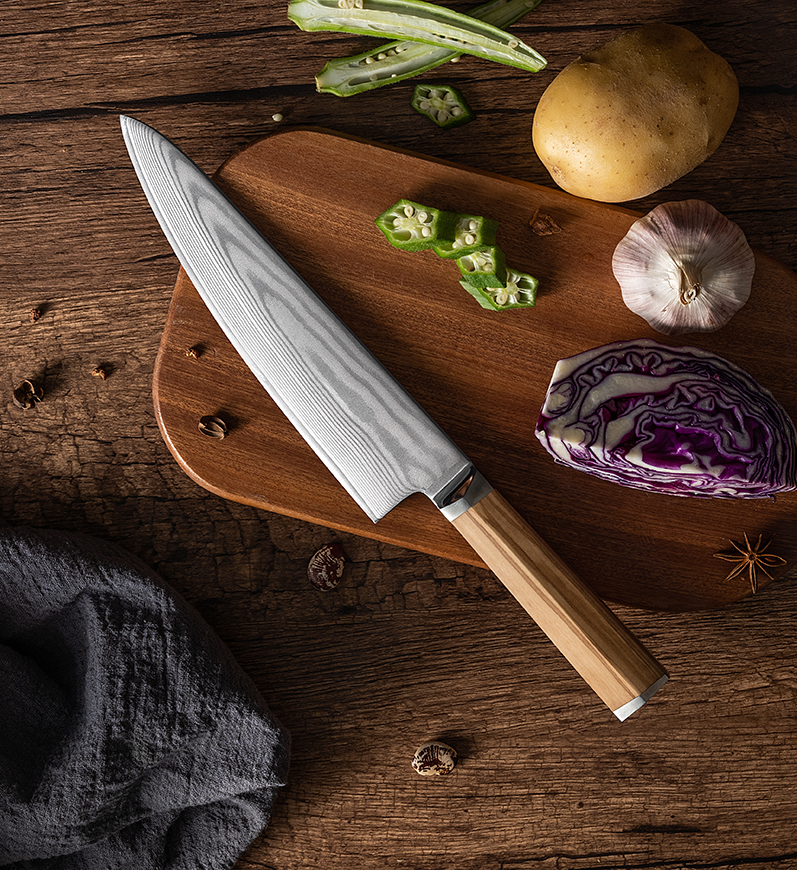 What's in the box
8" Chef's Knife x 1
8" Kiritsuke Knife x 1
7" Santoku Knife x 1
6" Boning Knife x 1
5" Utility Knife x 1
3.5" Paring Knife x 1
Gift Box x 1
User Manual x 1
Soft Cloth x 1