Our Japanese steak knife set is the perfect blend of beauty and functionality. Crafted using the ancient Japanese technique of layering steel to create a stunning, intricate Damascus pattern, these steak knives are not only visually striking but also incredibly durable and razor-sharp.
Premium Damascus Steel Blade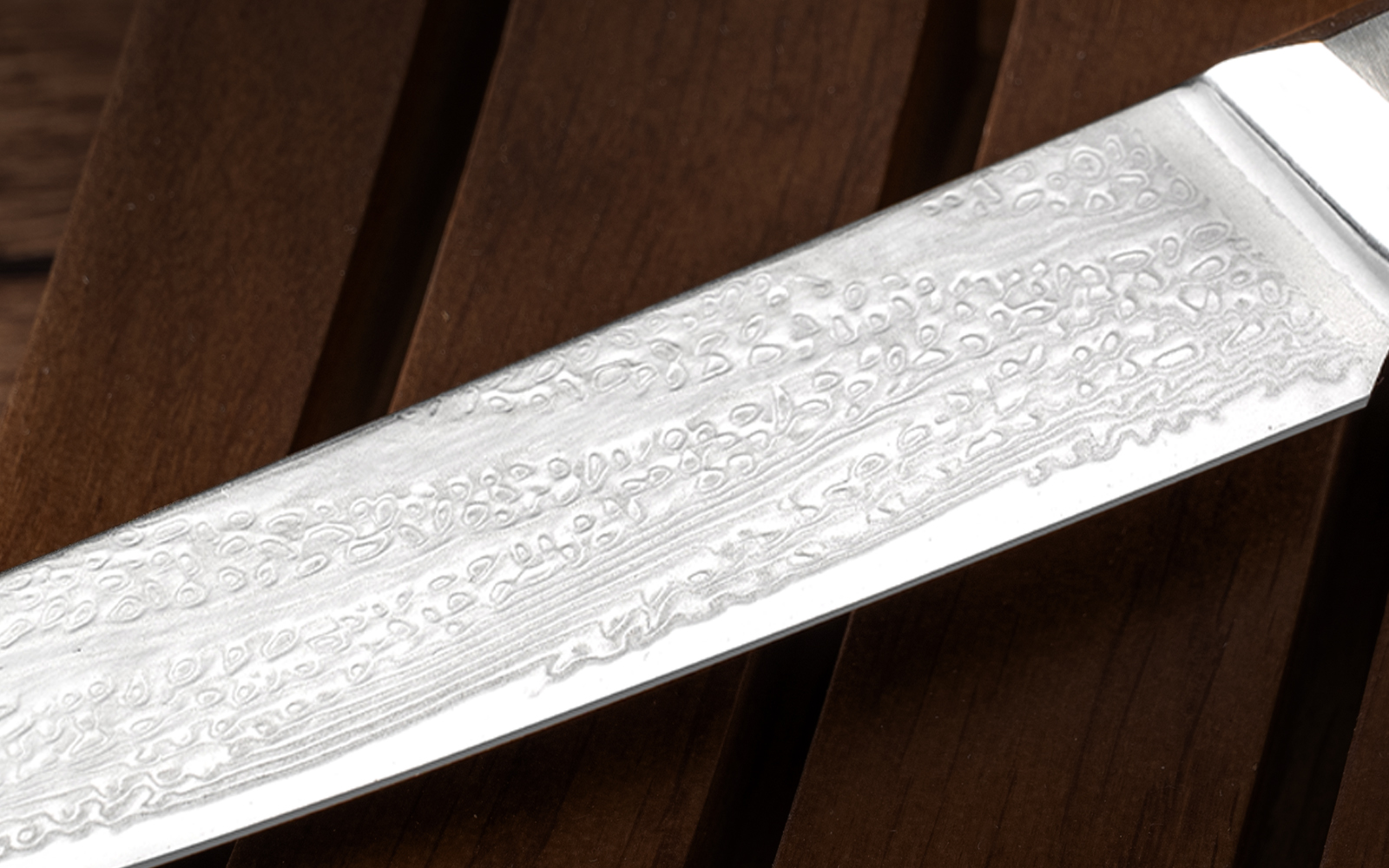 This forged steak knife set is made of rust-free 73 layers of Japanese Damascus steel. The hardness is stable at 60 ± 2HRC, hand-sharpened to 14-16 degrees per side, and expertly heat treated, keeping its edge sharp longer and providing a silky cutting feeling.
Olive Wood Handle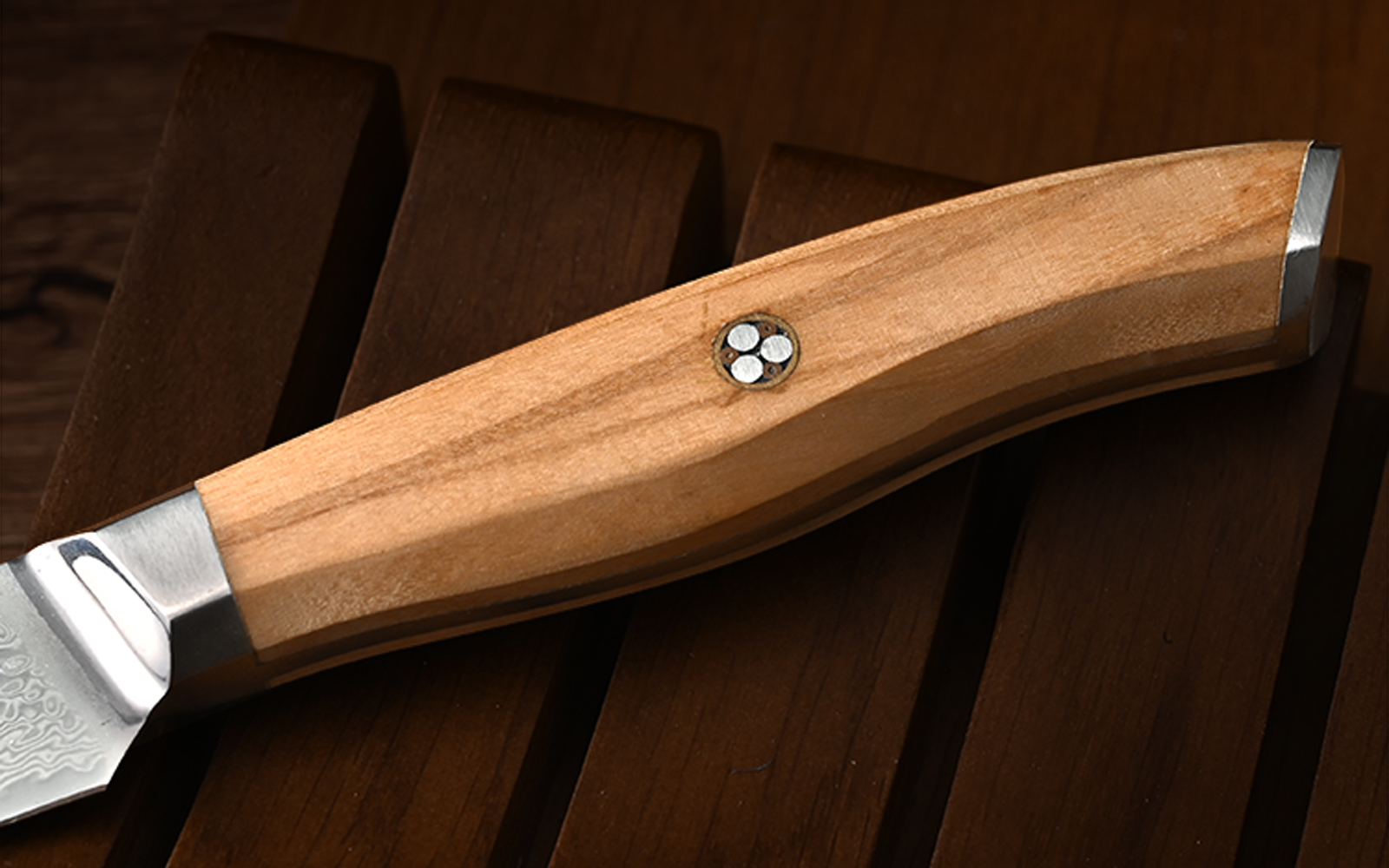 The polished olive wood handle is different from other luxury steak knives. Full-tang steak knives with mosaic pins provide the most strength and durability, and well-balanced ergonomically designed handles offer a great grip.
Clean Cut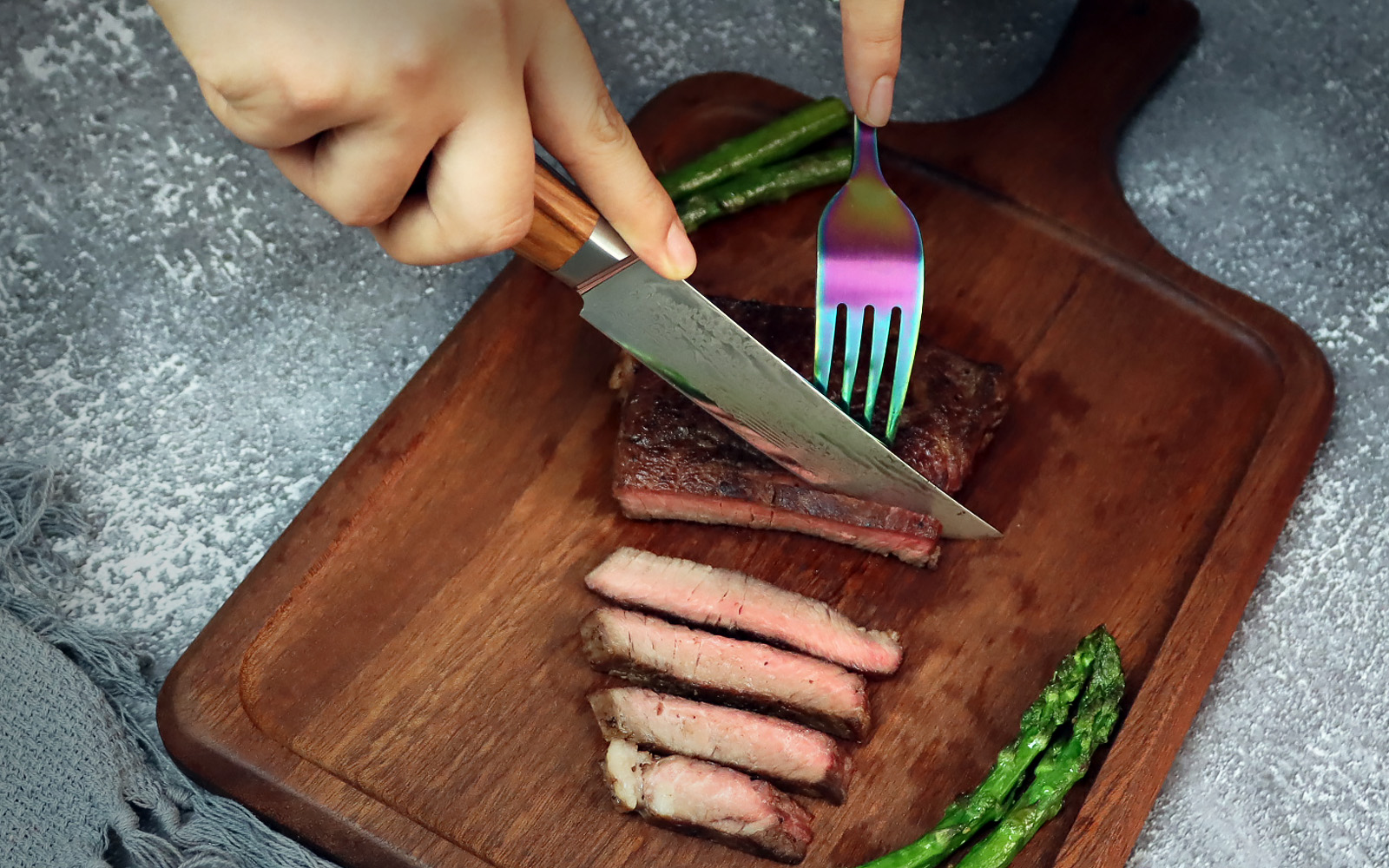 The smooth steak knife set allows a smooth slice of steaks and other foods without tears and ridges. The upward-curved tip is designed to assist in separating meat from the bone easily.
Easy Maintenance and Sharpening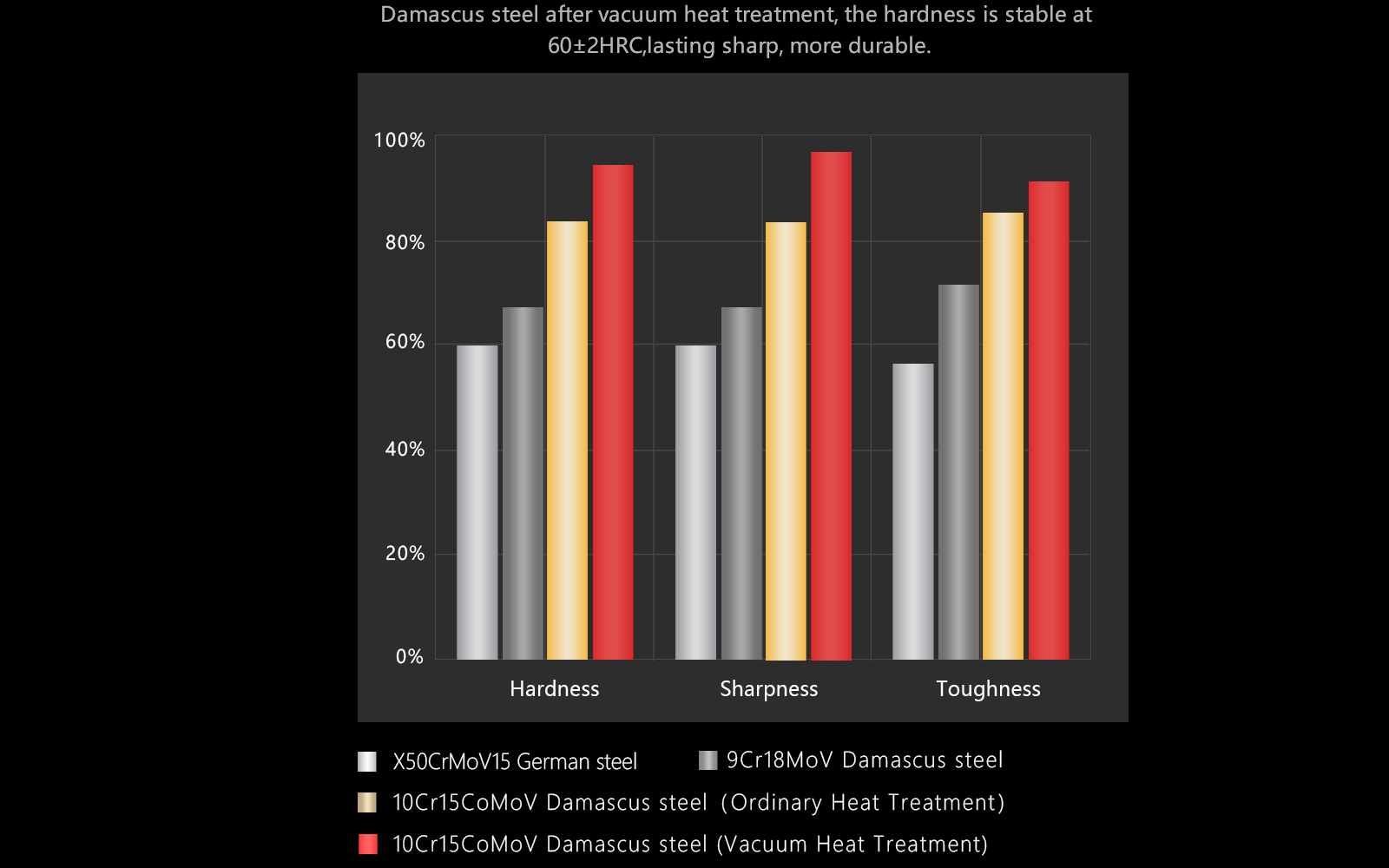 Professional steak knife sets are crafted to resist corrosion and dulling making them easy to maintain. In-drawer knife organizer can organize your steak knives and keep them within reach. The straight-edge steaks set is easier to sharpen.
Decent Gift Choice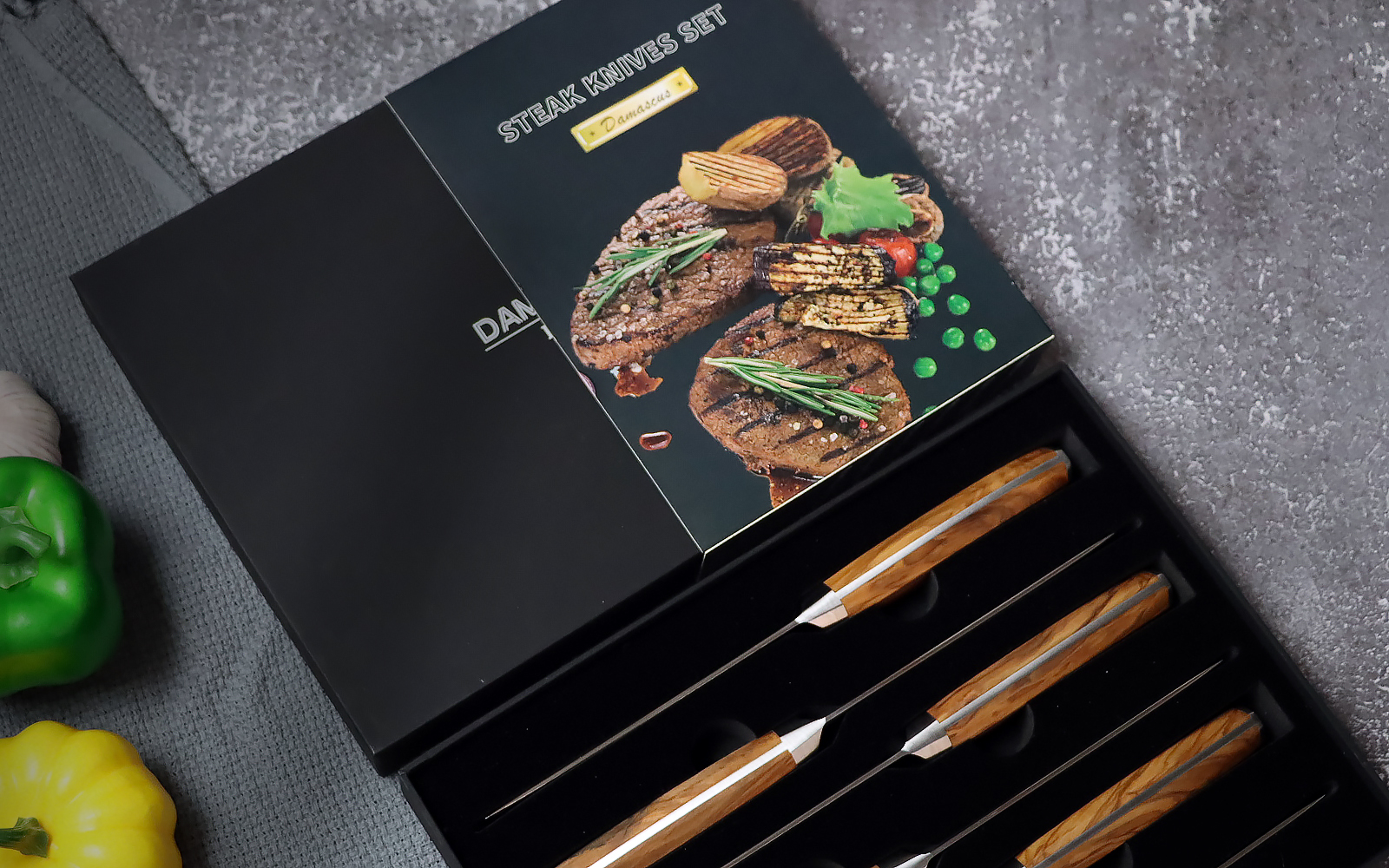 The 5-inch Japanese Steak knife with gift box is eye-catching, making it a great housewarming, thanksgiving, birthday, or holiday gift.
What's in the box
5" Steak Knife x 4
Gift Box x 1
User Manual x 1
Soft Cloth x 1
Product Parameters